Community Engagement
SBS Transit's CARES Kindness Month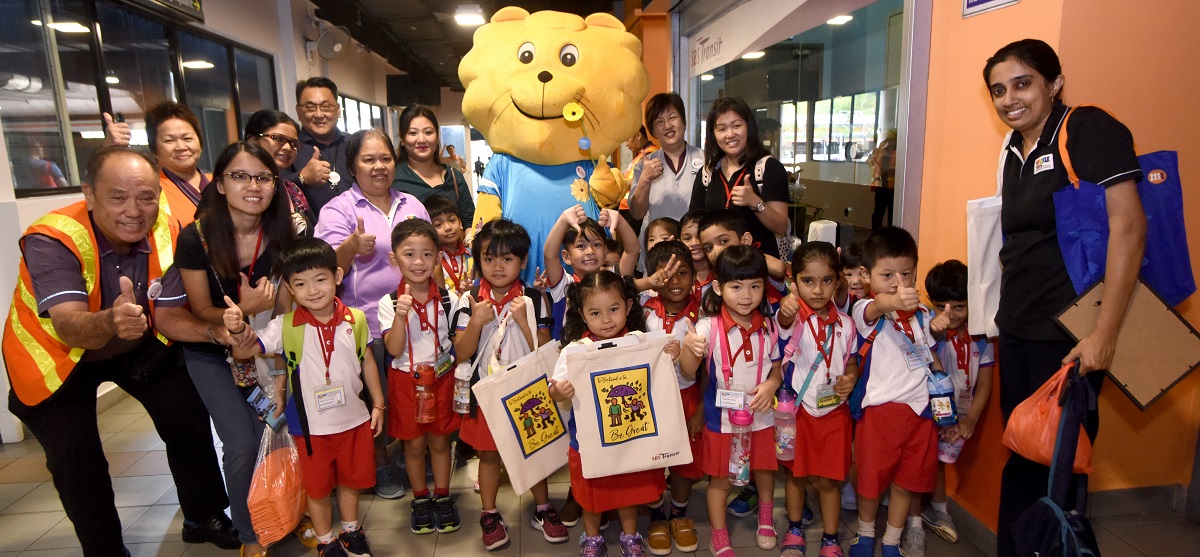 We rolled out our inaugural annual CARES Kindness Day in May 2016 and got school children to come down to our bus interchanges and train stations to show appreciation to our frontliners. They also helped us to give away some pens which carry the message of kindness to our commuters. Since the success of the event in 2016, we have expanded the programme to a month and do this annually to spread kindness and contribute towards a pleasant travelling experience for all.
For SBS Transit CARES Kindness Month 2019, we launched a 10-day exhibition at the Sengkang Bus Interchange which featured commuters with special needs and offered practical tips on what we can do to make travelling pleasant for them. This included the visually impaired, wheelchair-bound, and those with intellectual disability among others.
MAGIC CARES Van Community Programme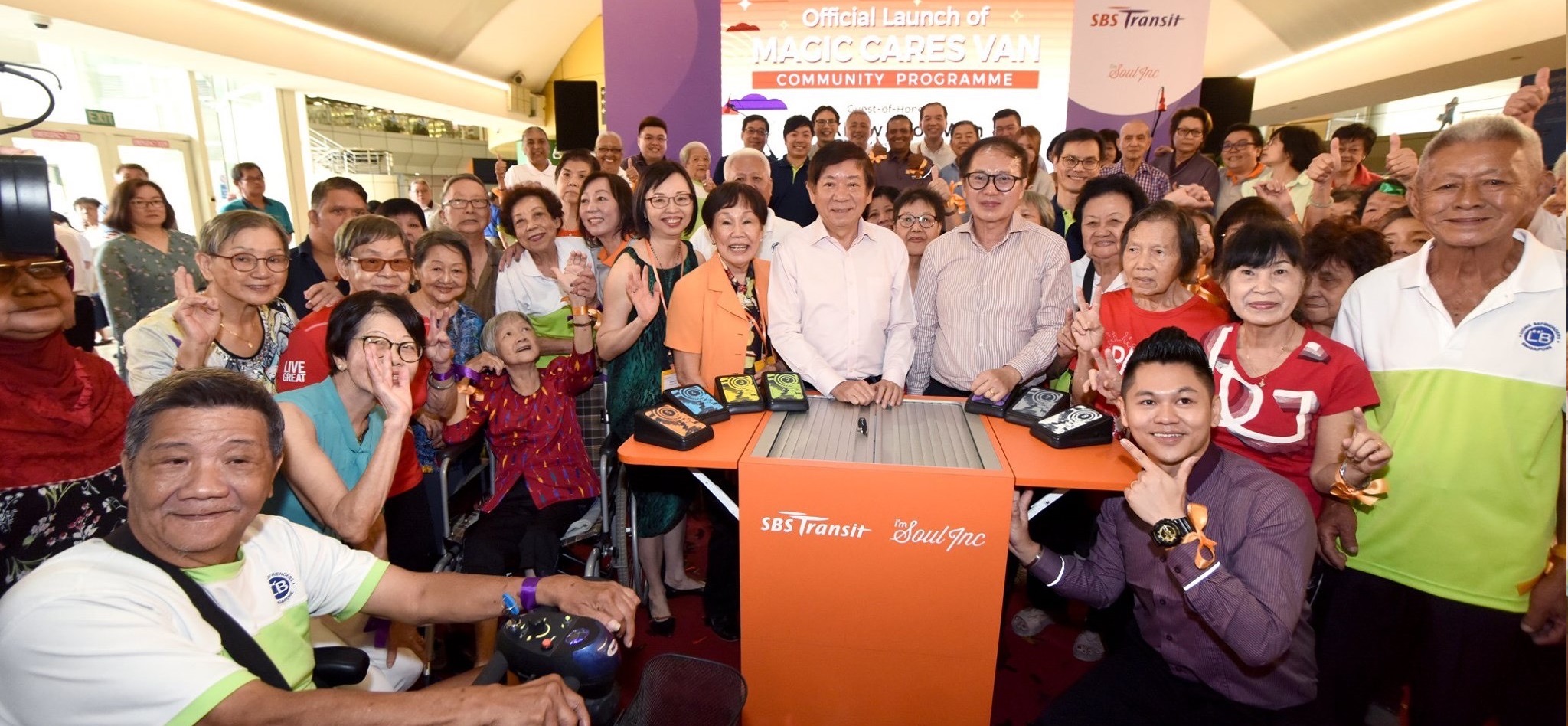 The MAGIC CARES Van Programme was officially launched by Coordinating Minister for Infrastructure and Minister for Transport, Mr Khaw Boon Wan, at Toa Payoh Bus Interchange on 10 October 2019.
The programme is a partnership between SBS Transit and I'm Soul Inc, a social enterprise, where we employ music to touch the lives of the elderly in our community. We use the sound beam technology, which uses sensor beams and wireless switches, to encourage the elderly to move to produce music. Participants create familiar tunes of beloved oldies by moving, even if it just involves the moving the hands and them singing along.​
For a start, community partners, Lions Befrienders Service Association (Singapore) and St Luke's Eldercare, have been supportive in publicising the programme and encouraging the elderly in their neighbourhoods in Toa Payoh and Ang Mo Kio to join the sessions. A dedicated MAGIC CARES Van transports the sound beam equipment and devices to the community sessions where SBS Transit Bus Captains and staff as well as those from I'm Soul Inc are also involved.

Bus Carnivals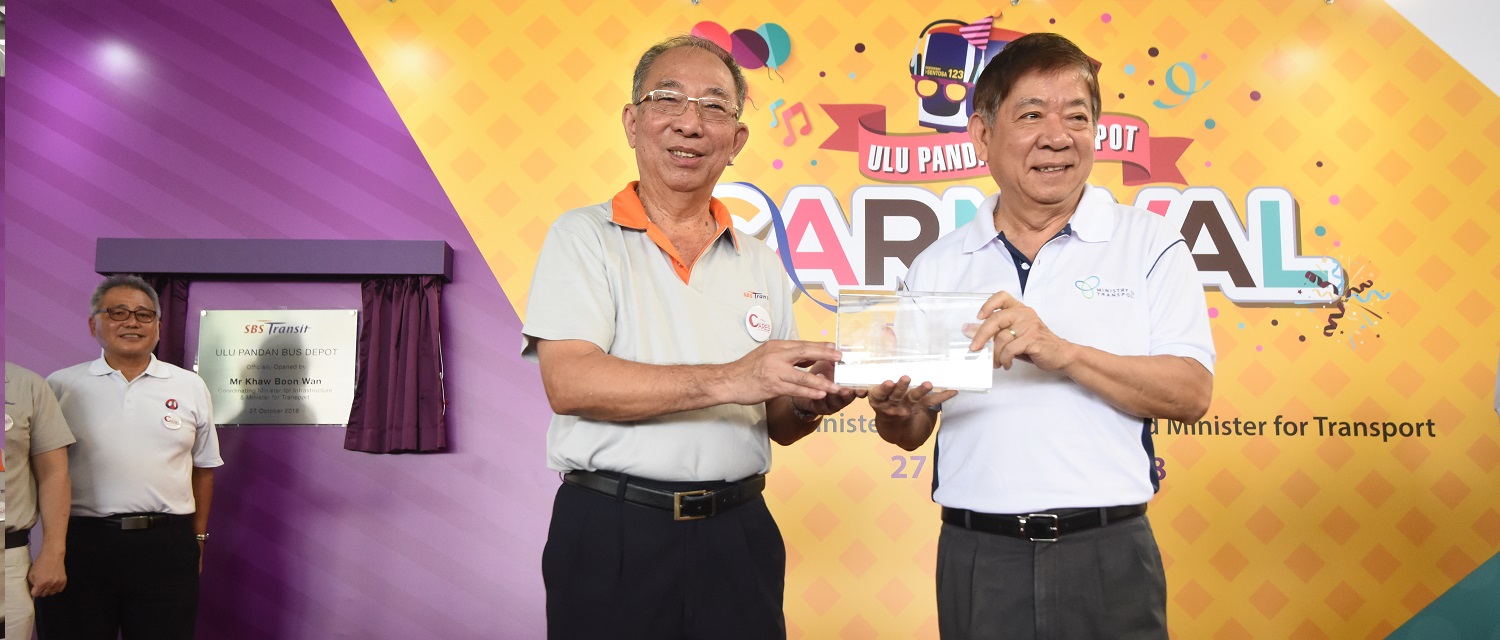 We organised two major carnivals inviting members of the public to visit our new bus depots – Seletar and Ulu Pandan – which were opened by the Coordinating Minister for Infrastructure and Minister for Transport, Mr Khaw Boon Wan, in January and October 2018 respectively. Each of the carnivals drew about 3,000 visitors who had sneak peeks of our facilities, bus operations and the technologies that we employ.
Adopt a Station/Interchange


Launched in 2016, the Adopt a Station/Interchange programme supports and complements the Ministry of Education's Character and Citizenship Education through Values-in-Action. It aims to engage schools and the community to play a more active and involved role in our stations and interchanges. Participating schools and organisations can contribute to the community and enhance overall travelling experience by promoting graciousness and safety in travel to fellow commuters, as well as showcasing their talents through artworks or performances at the stations and interchanges.
Commuter Chat and Meet the Managers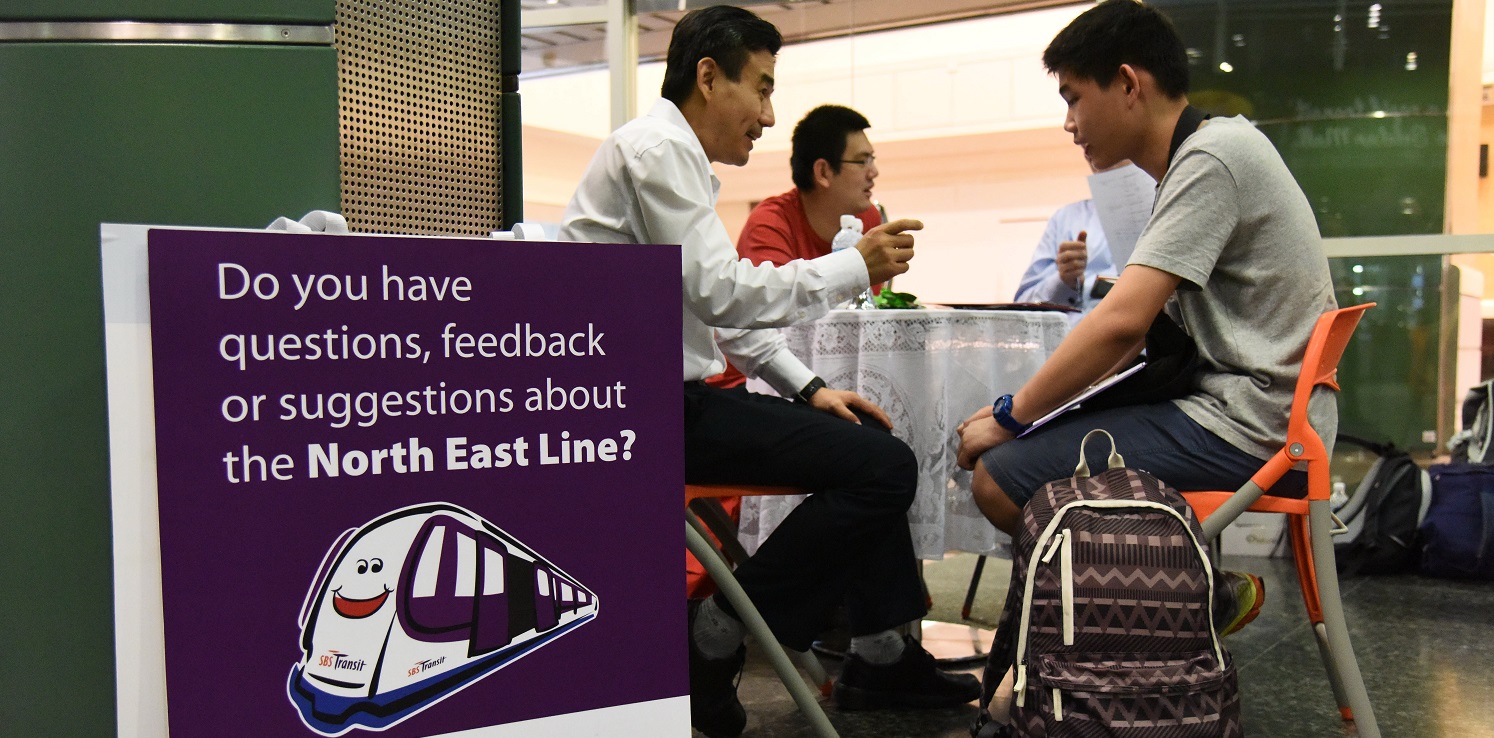 We organise monthly "Commuter Chat" sessions at our bus interchanges and "Meet the Managers" sessions at our MRT stations to reach out directly to our commuters. Commuters can meet with our management and staff to share concerns and suggestions they may have. This allows us to hear directly from commuters face-to-face. For instance, at one of the sessions, a wheelchair-bound commuter highlighted the difficulties in using the lift at Sengkang Station during peak hours. Following this, we intentionally deployed a staff at the lift during peak hours to give priority use to those who need the lift more such as wheelchair commuters, the elderly and those with prams. Posters were also made to encourage commuters to be more gracious in the use of the lifts.
Escalator Safety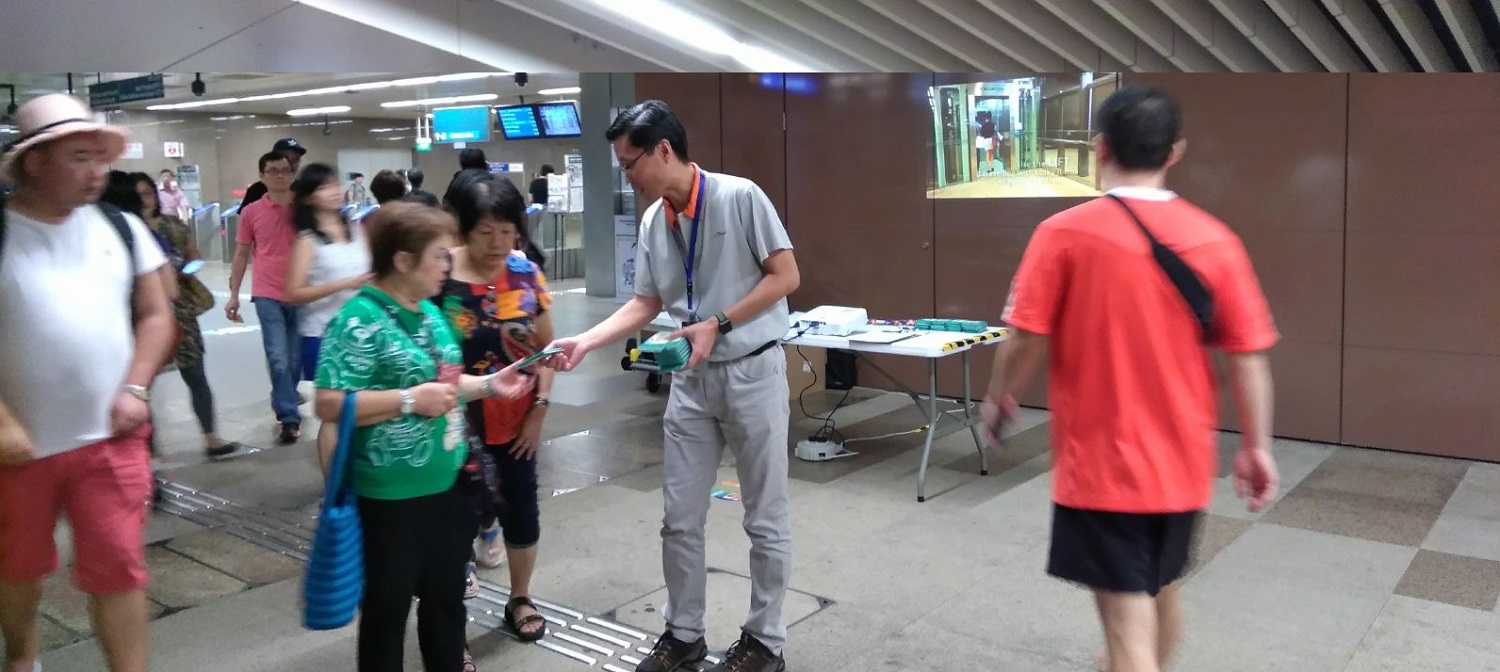 We launched a safety awareness campaign focussed on the safe use of the escalators with the LTA. Going a step further, at selected stations, we deployed staff at the platforms of the escalators to encourage commuters to hold on firmly to the handrails. Those with prams and bulkier items are advised to use the lifts for their own safety. We also gave away collaterals with the escalator safety message to serve as visual reminders to our commuters.