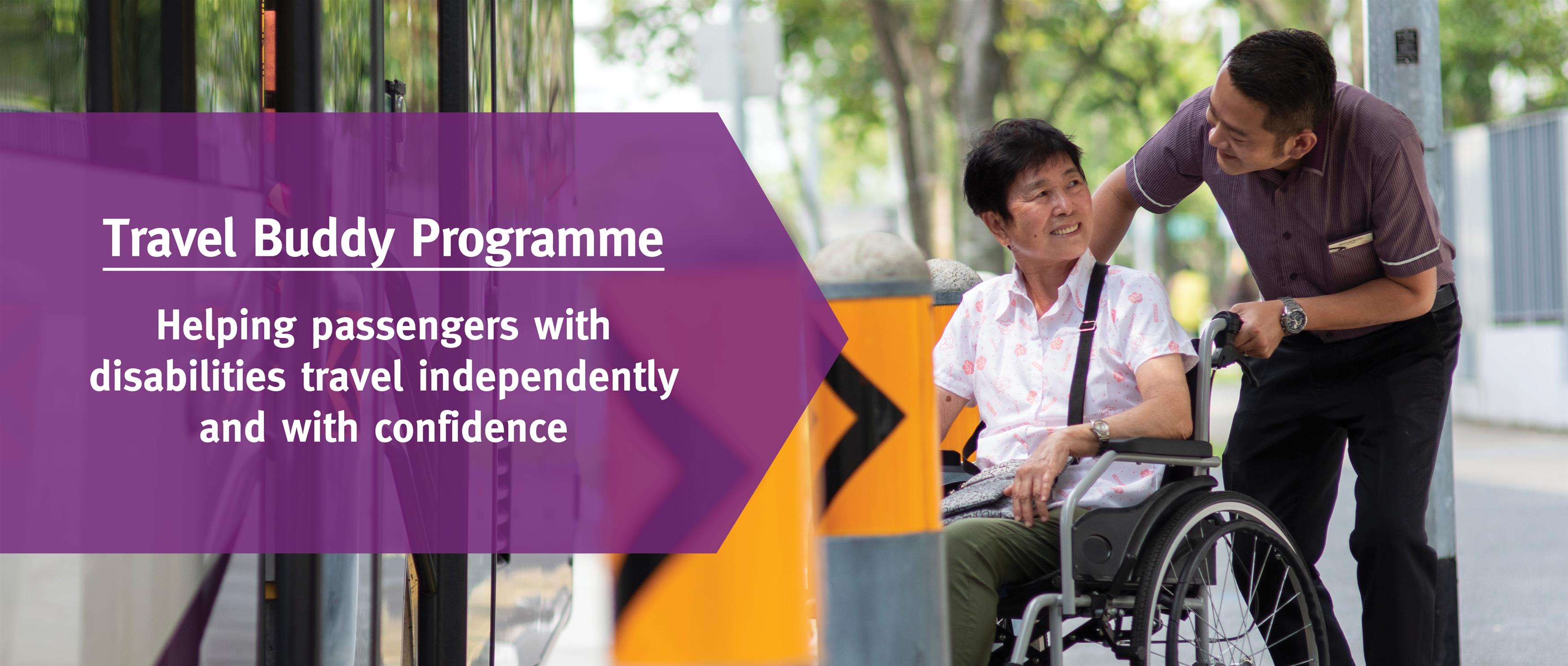 SBS Transit believes that public transport is for all and this Travel Buddy Programme aims to help passengers with disabilities travel confidently on our public transport system. A pilot initiative under our hallmark "Travel with Confidence" programme, we seek to help our passengers, who may need more help, travel independently and safely through route familiarisation and equipping them with practical pointers.
Who is Suitable for the Programme:
• Persons with disabilities
Note: Programme only caters to passenger-in-wheelchair (PIWs)* for now. It will be progressively extended to persons with other forms of disabilities.
• Are anxious and have certain concerns or reservations about taking public transport alone.
• Wishes to travel independently and safely.
*Uses a wheelchair (manual or motorised) that does not exceed 120cm in length and 70cm in width with a total laden weight of 300kg.
How It Works:
• A trained SBS Transit guide (also known as the Travel Buddy) will meet the passenger at a bus stop/interchange/MRT station of his/her choice and accompany him/her throughout his/her first journey on public transport.
• The Travel Buddy will share helpful tips along the journey for a safer and enjoyable travel experience.
• Up to a maximum of three journeys can be booked.
Programme Fees:
• Complimentary. No fees are involved to book a Travel Buddy.
• Passengers will only need to pay for his/her regular bus and/or train fares.
How to Request for a Travel Buddy:
• Fill up the booking form below and send it back to us. Please note that processing will take at least seven days before a Travel Buddy can be assigned to you.
• All bookings are subject to the availability of Travel Buddies.

Submit your Booking Form here.

For enquiries, please contact customerxp@sbstransit.com.sg.