Route amendment for Service 102
Route amendment for Service 102
Service 102 will be amended to enhance connectivity to Sengkang MRT Station, bus stops at Seletar Camp Gate and key amenities in Fernvale from Sunday, 29 May 2022.
Service 102 currently operates between Hougang Central Interchange and Seletar Aerospace Avenue as a loop service. The amended service will call at five additional pairs of bus stops along Fernvale Road, Sengkang West Avenue, Sengkang West Road and Sengkang West Way.
With the route amendment, Service 102 will skip a pair of bus stops along Sengkang West Way.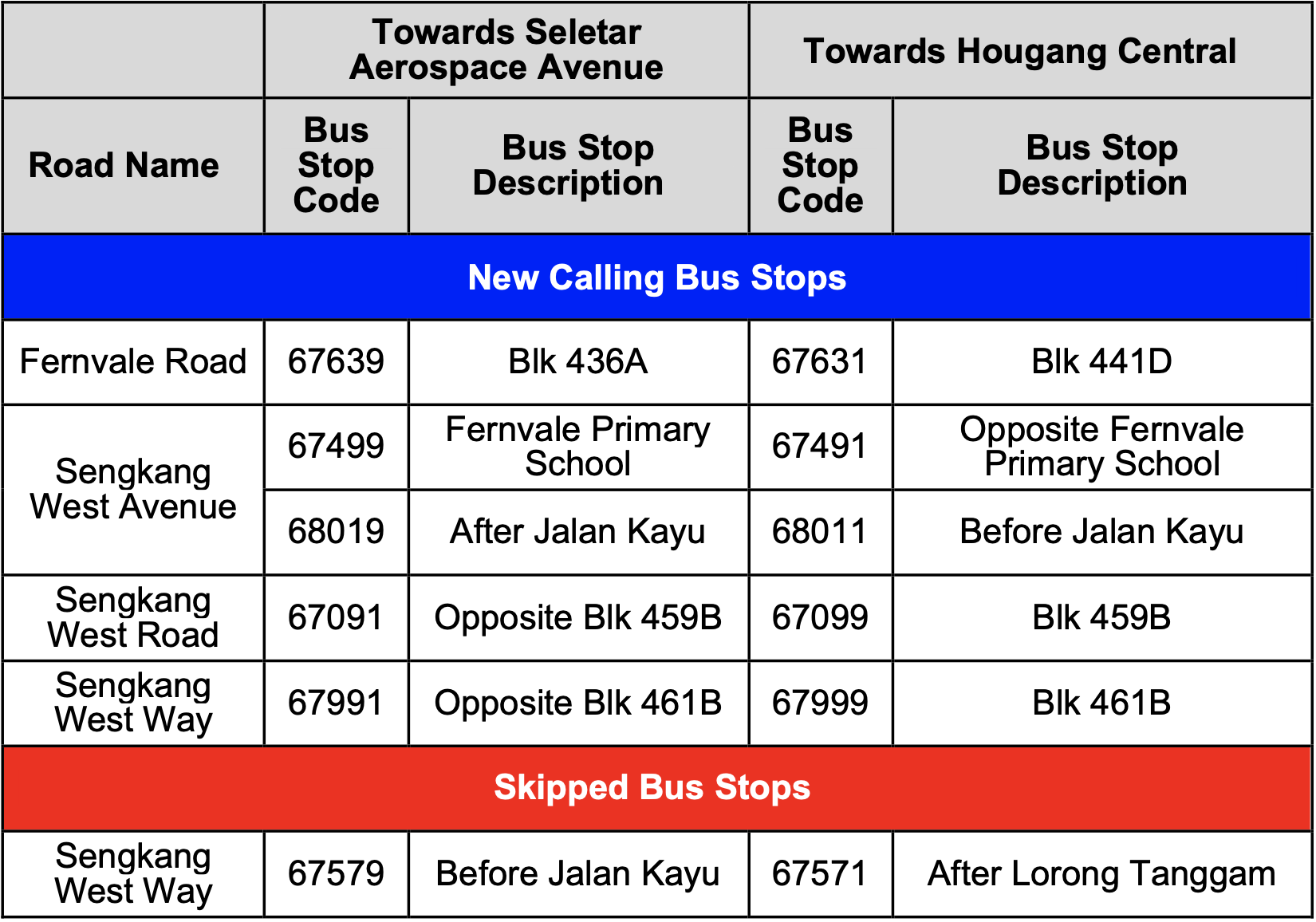 Commuters can take alternative Service 85 or walk from alternative bus stops served by amended Service 102 to access the skipped bus stops.
Please refer to the attached poster for details.