Route Amendment For Service 117/117M
Route Amendment For Service 117/117M
The route of Service 117, which plies between Sembawang Interchange and Punggol Interchange, will be amended to enhance connectivity to Canberra estate and Seletar Aerospace Park. This change will be effective from 28 November 2021.
Enhanced connectivity for Canberra estate
With the route amendment, Service 117 will ply Sembawang Road, Canberra Street, Canberra Walk and Canberra Crescent, serving five pairs of additional bus stops and will no longer call at a pair of bus stops along Canberra Link (refer to Table 1).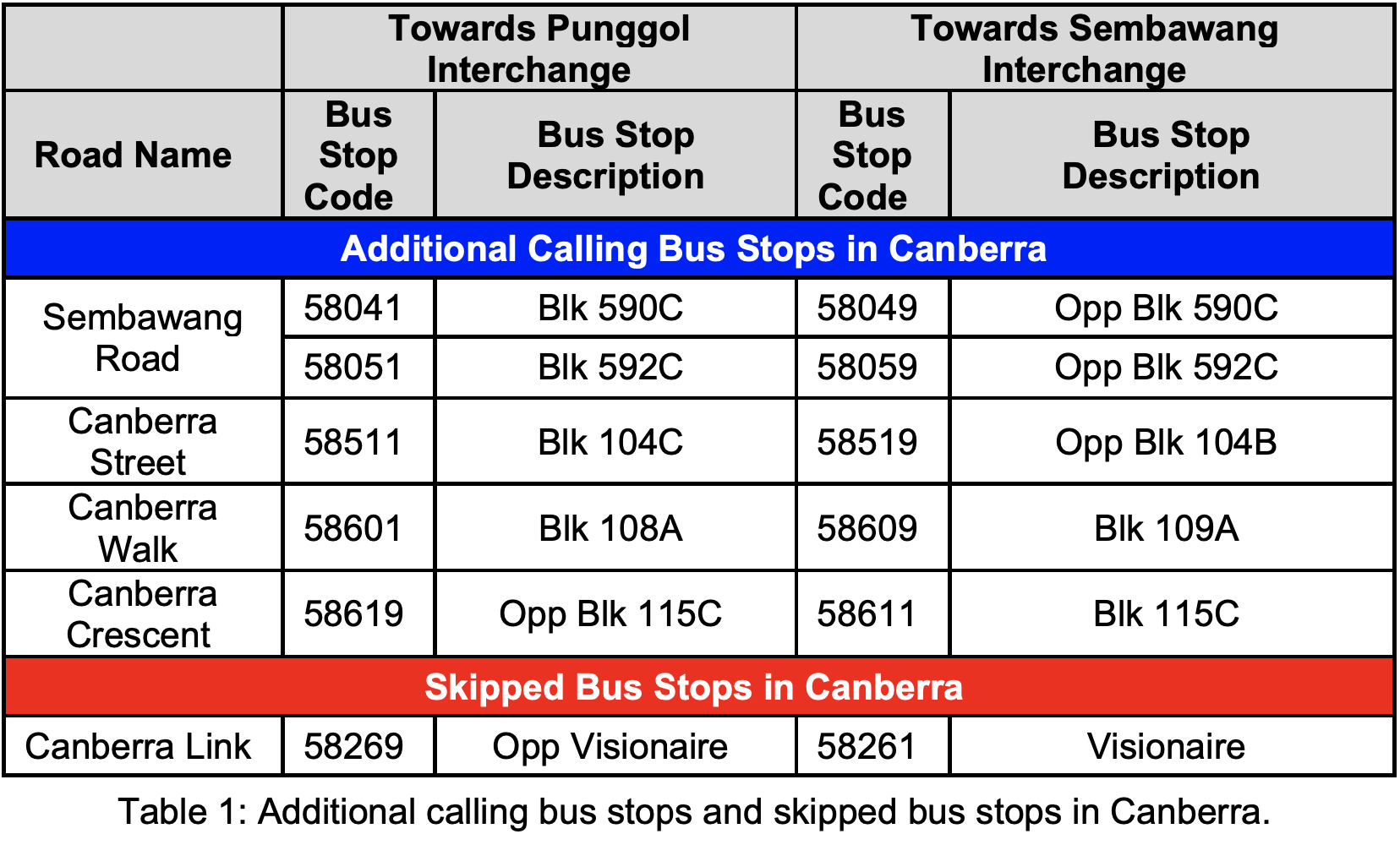 Enhanced connectivity to Seletar Aerospace Park
During weekday morning and evening peak periods, the bus service will operate as Service 117M to provide greater accessibility to Seletar Aerospace Park. The route of Service 117M will be similar to the amended Service 117 except that it will ply an extended route along Seletar Aerospace Crescent and Seletar Aerospace Link and call at two pairs of additional bus stops. As a result, it will skip a pair of bus stops along Seletar Aerospace Drive. These two bus stops will continue to be served by Service 117 during non-peak hours (refer to Table 2).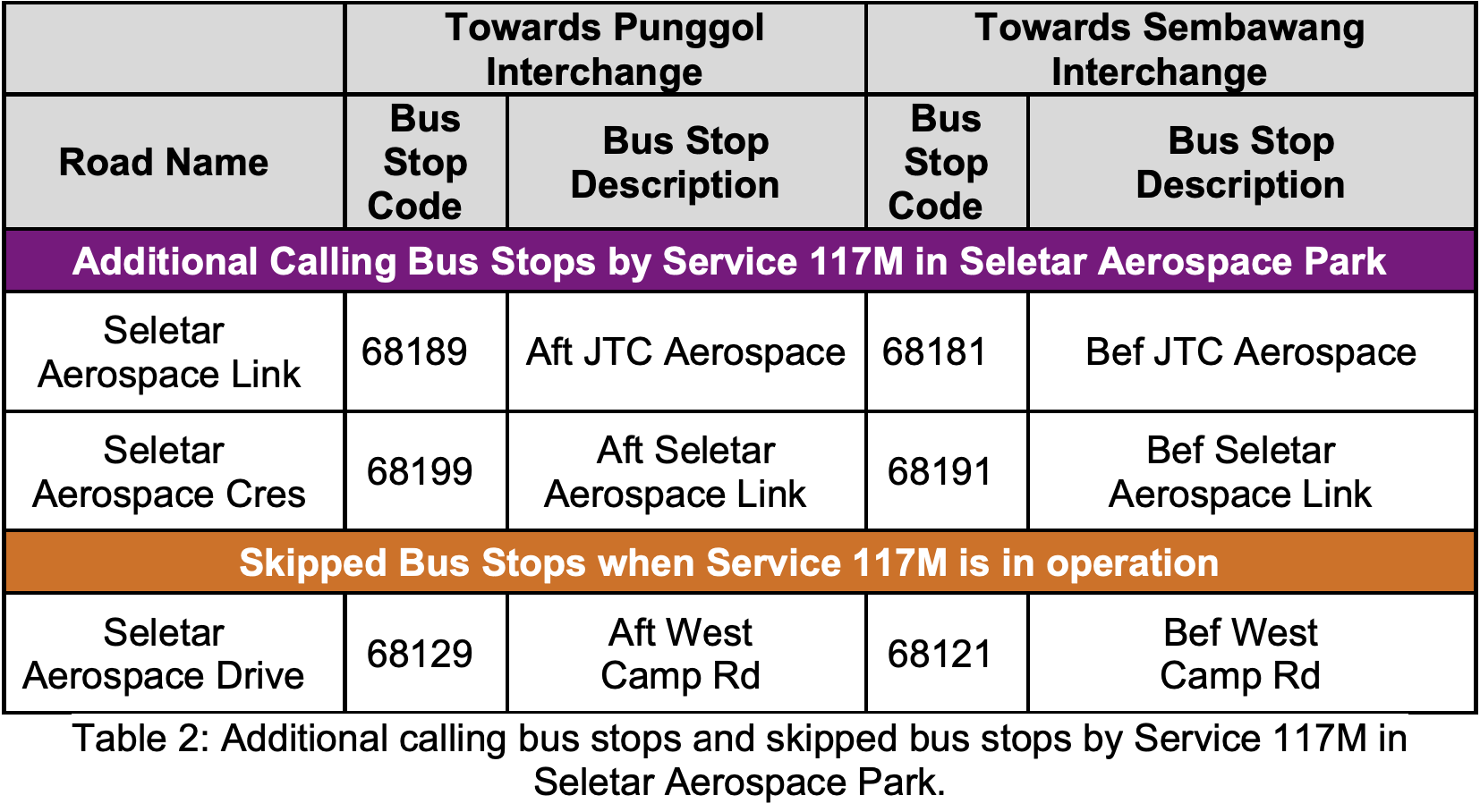 Along with the above changes, the first bus timing of Service 117/117M from Punggol Interchange and Sembawang Interchange will also start earlier at 5.30 am daily (refer to Table 3 for operating hours of Service 117M).

Please refer to the attached poster for details.