Route amendment for Service 117/117M
Route amendment for Service 117/117M
The route of Service 117/117M will be amended to ply Punggol Field and enhance connectivity between Punggol Field, Seletar Aerospace Park, Yishun, Canberra and Sembawang from Sunday, 31 July 2022.
Service 117/117M currently operates between Punggol Interchange and Sembawang Interchange. The amended service will call at two additional pairs of bus stops along Punggol Field.
With the route amendment, Service 117/117M will skip five bus stops along Punggol Central and Punggol Way.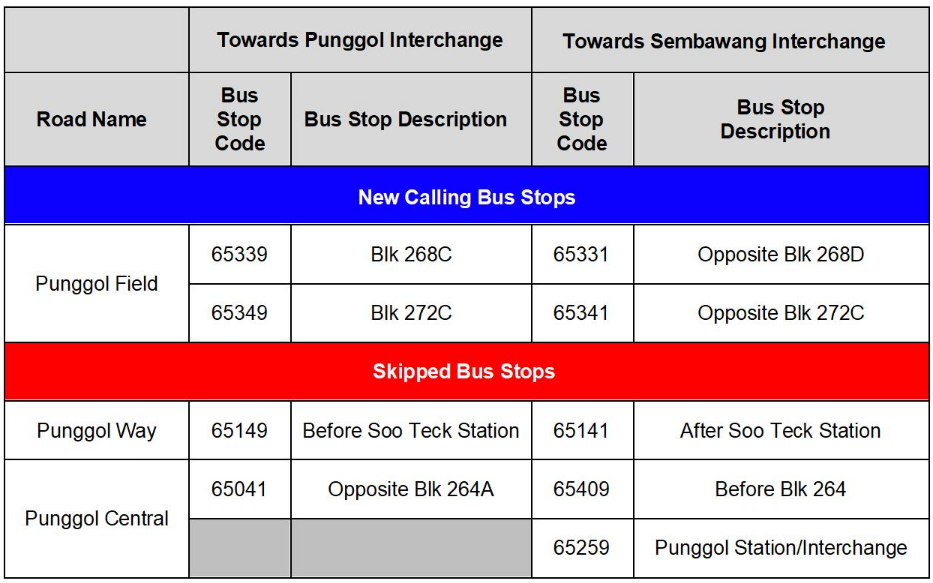 From the skipped bus stops, commuters can take alternative Service 39, 43/43M or 118 and transfer to the amended Service 117/117M at the bus stop along Punggol Way, in front of Twin Waterfalls (65431).
Please refer to the attached poster for details.